Blue Bottle Coffee x Timbuk2 Sabbatical Kit
A barista-level setup that gives you all the tools for a cafe-quality coffee on the road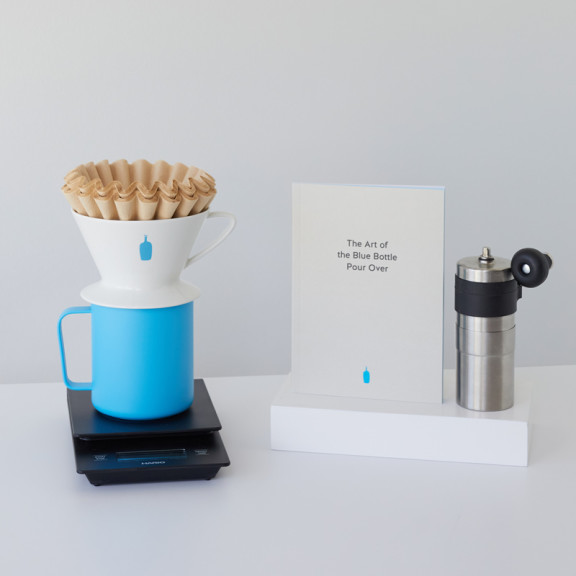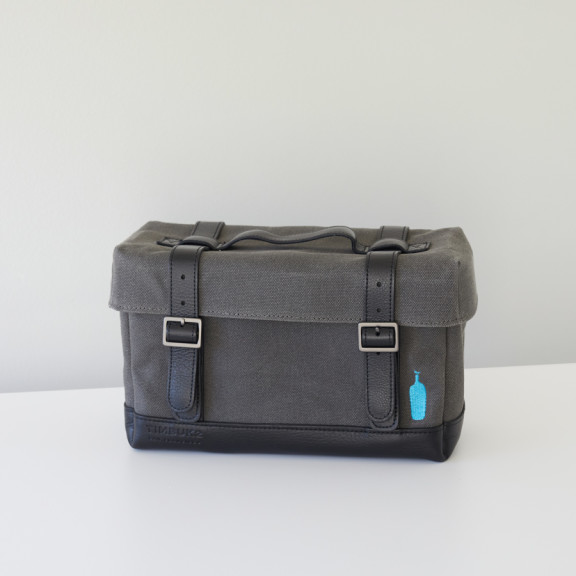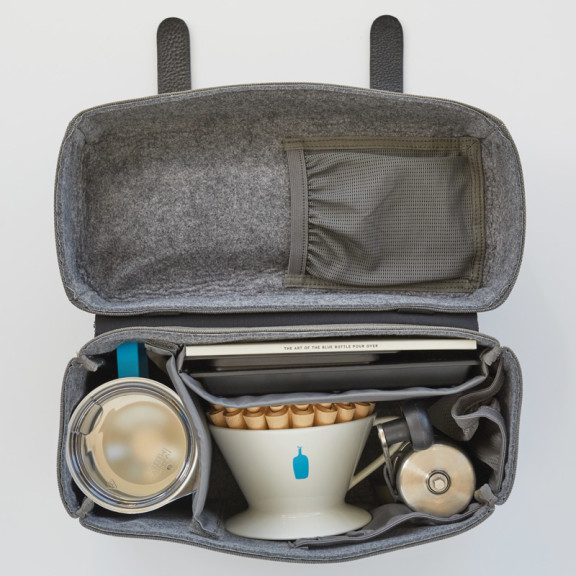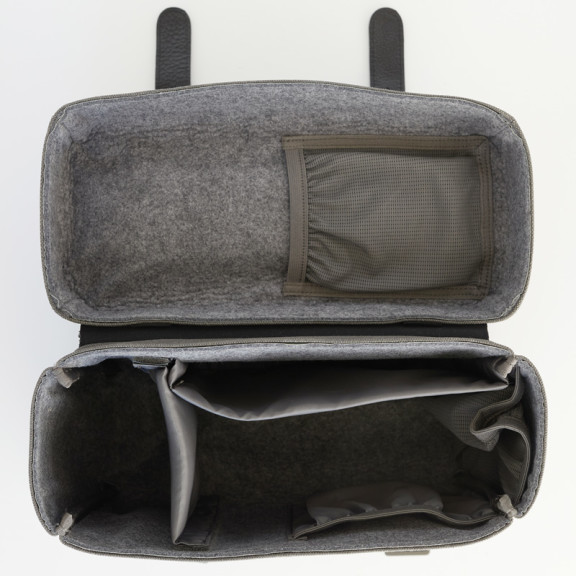 Ships in 1 to 2 business days
About This Item
Whether you're traveling for work or play, you can still brew high quality pour over if you have a few key tools with you (and good coffee, of course.) We teamed up with San Francisco bag maker Timbuk2 to create a custom gray waxed canvas bag with black leather details, which makes it easy to carry all your brew tools with you.

In addition to the bag, you'll find:

Hario Scale: Perfect for your pour over, this durable, sleek scale comes from our friends at Hario in Japan. It has the precision you need, measuring at a tenth of a gram, and includes a built-in timer, which helps you brew perfectly extracted coffee.

Art of the Pour Over: This guide teaches you the same brew theory and proprietary technique we teach our baristas, so you can achieve cafe-quality pour overs at home. It offers a brief history of our method, which has evolved over the years as we continue to hone the technique. It also includes a more basic method for beginners and an introduction to the art of tasting and evaluating good coffee.

Porlex Mini Grinder II: This grinder packs high-quality conical burrs in a tiny, portable package. Popular with travelers, campers, and single-cup at-home brewers, it lets you hand-grind small amounts of coffee with great precision even when you're on the go.

Miir Commuter Cup: Featuring nontoxic materials and a lid designed to prevent splashing, this cup's thermal insulation maintains a steady internal temperature, so hot drinks stay hot, and iced drinks stay refreshing, for hours on end.

Blue Bottle Dripper: We spent a year of research and tried 70 prototypes to develop our original dripper with a team of engineers. After we landed on our design, we turned to skilled ceramicists in Japan to craft it for us. Using this dripper with our proprietary filters makes your coffee taste clearer, cleaner, and more fundamentally itself.

Blue Bottle Filters (30-pack): Our custom filters were designed in conjunction with the Blue Bottle Dripper. The bamboo-based paper is so finely tuned that the filters require no prewetting and impart no papery aftertaste. We refined the pleats and the overall shape of the filters to work harmoniously with our dripper.
Details
Timbuk2 bag
Made of gray waxed canvas and black leather
Made in USA
11 x 7 x 4 inches


Hario Scale
Two AAA batteries included
Dimensions: 7.5" by 4.75" by 1.2"
Matte black
Made in China


Art of the Blue Bottle Pour Over
56 pages
5 by 7 inches


Porlex Grinder
Stainless steel body
Ceramic, conical burrs
Adjustable grind size
20-gram capacity


Miir Commuter Cup
12 oz
White
Handwash only
Track the impact of your purchase by registering your Give Code (see insert for instructions).


Dripper
Made in Japan by Kubota Minoru Ceramics Ltd.
Material: Porcelain
Dishwasher-safe
Avoid abrasive sponges to prevent scratching the glaze.


Filters
Filters are made of bamboo-based paper
Package includes 30 filters

Notes