Brazil Chapada Diamantina Chácara Vista Alegre
Nougat, Strawberry Jam, Dried Plum
LIMITED RELEASE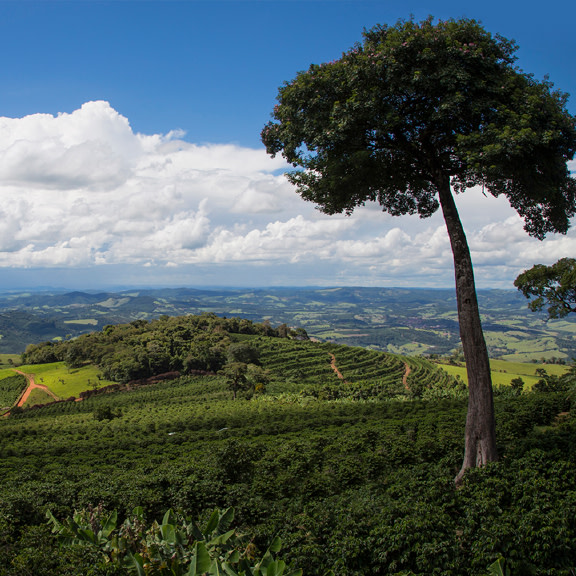 LIMITED RELEASE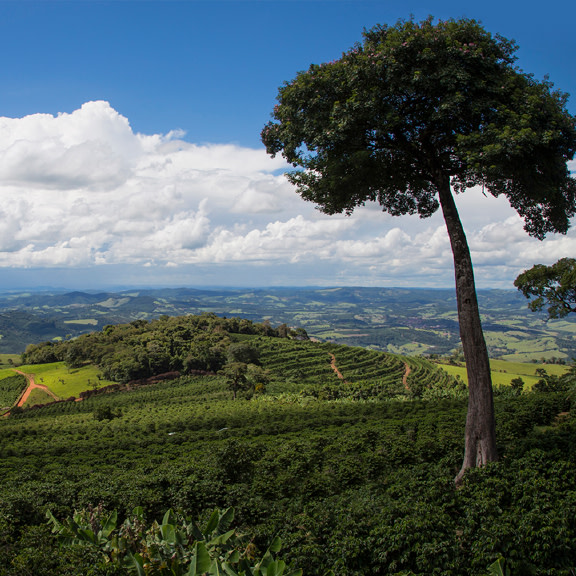 Roasts on Tuesday, August 9th
Roasts on Tuesday, August 9th
About This Coffee
The overwhelming majority of coffee farms in Brazil mechanize harvesting, prioritizing quantity. Which means it's rare to discover a hand harvested coffee in the region, never mind secure a lot for ourselves. Coffees from perfectly ripe cherry—ripeness only hand harvesting can guarantee—yield a cup like this one, that is clear, balanced, sweet, and bright.

José Renato and his family run Chacara Vista Alegre, a small farm in the mountainous region of Chapada Diamantina, where care and intention are at the forefront of every coffee grown and processed. This level of attention shines through in every sip. Although it will only take one sip for you to understand why it earned a top spot in Brazil's Cup of Excellence in 2021. Chacara's natural processing methods allow for a final cup with incredible fruited profiles that rival our favorite regions in Africa.

Another reason to appreciate this coffee: Renato and his family also founded a cooperative called Coopiatã (Specialty Coffee and Agriculture Cooperative of Piatã), which helps nearby growers produce the best quality coffee their terroir can offer.
Details
Region: Chapada Diamantina
Processing: Natrual
Cultivar: Catuaí 144
Elevation: 1,268 meters

Notes
Our coffees go through a rigorous selection and quality-testing process, and we only share the coffees that have most captured our imaginations.
For our whole bean coffee, we're devoted to our freshness goal: shipping out coffee within 48 hours of roasting. (It's usually even less.)
Learn more about Perfectly Ground
All shipping emissions offset with investments in projects to reduce greenhouse gases.