Chemex Unfolded 6-cup Filters
The original circle filters for your 6-Cup Chemex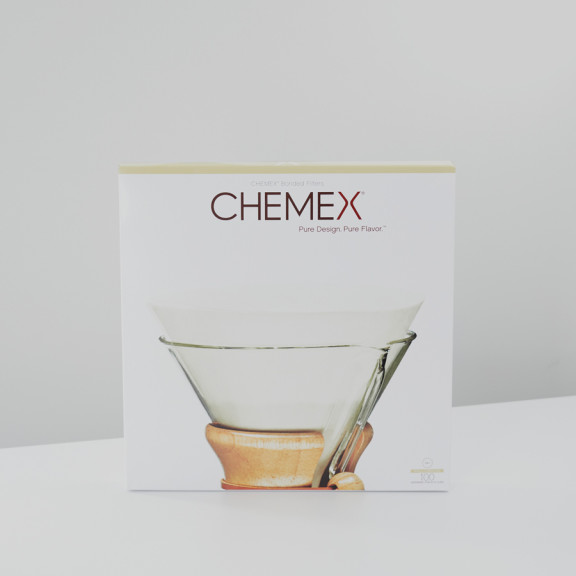 Coming Soon
We will be in touch as soon as this item is available.
Thanks! We'll notify you when this item is back in stock.
About This Item
A classic brew tool since 1941, the hourglass-shaped Chemex coffeemaker produces exquisite coffee with a smooth mouthfeel and ideal balance of flavors. The proprietary design of its filters—thicker than other pour over filters—is key to brewing evenly extracted coffee every time.

These unfolded circles are the original Chemex design, intended for the 6-Cup Chemex. While we also sell prefolded filters, we love the ritual of folding each flat circle into a neat conical shape. Lest you fear you don't have the time, the two-step process is complete before the coffee finishes grinding.

Watch Chemex's video on how to fold your own filters.
Details
Includes 100 unfolded Chemex PF-1 Bonded coffee filters
Filters are oxygen cleansed (a bleach-free process)
Responsibly harvested and conforming to SFI, FSC, and PEFC sustainable programs
Compostable and biodegradable
Notes