Cold Brew Duo
Two Refreshing Coffees for Summer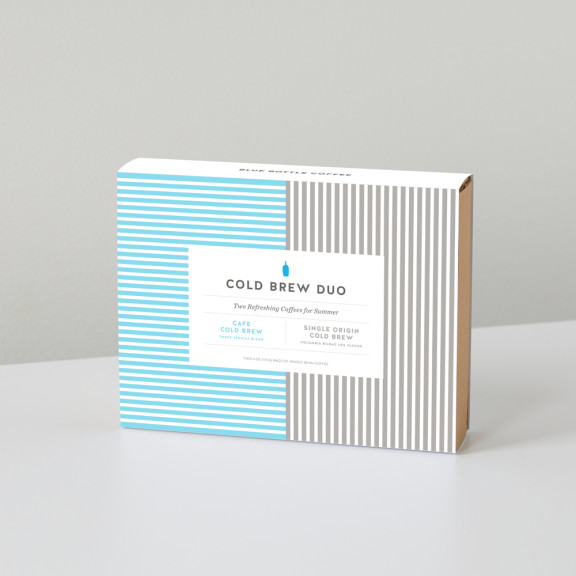 Ships out in 1 to 3 business days
About This Item
A sparkling set ready for the warm weather ritual of cold brew lovers everywhere: the couldn't-be-simpler alchemy of coffee, water, and time. Includes two whole bean coffees roasted by our experts to yield bright flavor profiles ideal for cold brew.

Cafe Cold Brew
Three Africas Blend
Berry, candied lemon, and chocolate notes make this organic coffee shine with or without cream. Pairs well with warm weather, clear skies, and sunlit adventures. Our brightest blend makes a radiant cold brew.

Single Origin Cold Brew
Colombia Bilbao Los Vascos
Caramel, grapefruit, and thyme notes make this Colombian coffee both deeply sweet and juicy. This naturally bright organic single origin sparkles as pure black cold brew over ice. Warning: may inspire impromptu day trips and attempting cartwheels.
Details
Two 6 oz bags of the following whole-bean coffee: Cafe Cold Brew and Single Origin Cold Brew
Roasts Monday through Friday
Explore Our
Cold Brew Collection
Notes