Cold Brew Kit
The tools you need to make cafe-quality cold brew at home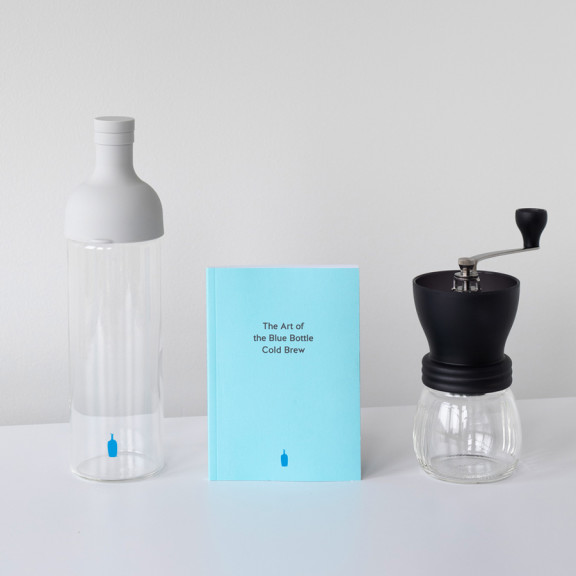 Coming Soon
We will be in touch as soon as this item is available.
Thanks! We'll notify you when this item is back in stock.
About This Item
Our Cold Brew Kit gives you the tools and expertise you need to enjoy cafe-quality cold brew at home. In limited edition Fog Grey, the Hario Cold Brew Bottle makes pristine cold brew effortlessly, and it doubles as a sleek carafe. With precise ceramic burrs, the hand-powered Hario Ceramic Coffee Mill grinds 100 grams of coffee—enough for any brew method, including the Hario Cold Brew Bottle. And The Art of the Cold Brew shares our methods, giving you the confidence to make cold brew at home that rivals the best in our cafes.
Details
1 Hario Cold Brew Bottle in Limited Edition Fog Grey
1 Hario Skerton+ Ceramic Coffee Mill
1 Brew Guide: The Art of the Cold Brew Book

Notes