Single Origin Cold Brew
Colombia Bilbao Los Vascos, with notes of caramel, grapefruit, and thyme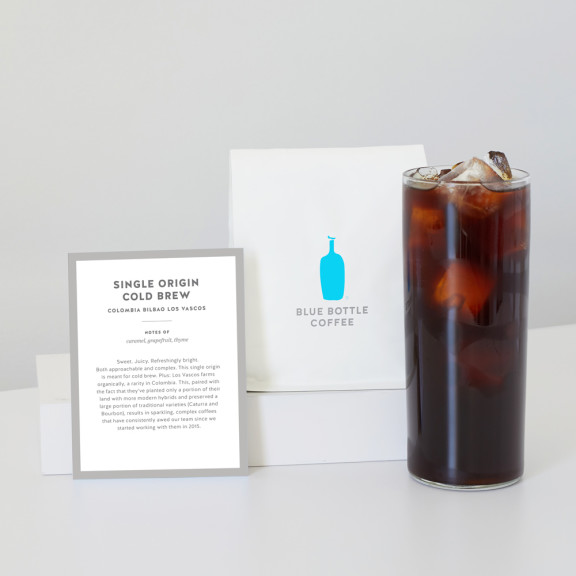 Roasts on Thursday, July 7th
About This Coffee
This single origin coffee makes a sparkling cold brew. Juicy citrus notes and a gentle herbaceousness bring a bright complexity that's balanced with just the right sweetness.

Organic coffee is a rarity in Colombia, one reason we value our relationship with Los Vascos. This farm also prioritizes cultivating traditional coffee varieties like Caturra and Bourbon, yielding refreshingly approachable yet complex coffees our team has loved since we started working together in 2015.
Details
Region: Bilbao
Processing: Fully washed
Cultivars: Caturra, Castillo, Colombia, Bourbon
Elevation: 1,600-1,900 meters
Notes
Our coffees go through a rigorous selection and quality-testing process, and we only share the coffees that have most captured our imaginations.
For our whole bean coffee, we're devoted to our freshness goal: shipping out coffee within 48 hours of roasting. (It's usually even less.)
Learn more about Perfectly Ground
All shipping emissions offset with investments in projects to reduce greenhouse gases.