Technivorm Moccamaster KBG Matte Silver
A premium batch brewer, handmade using recyclable materials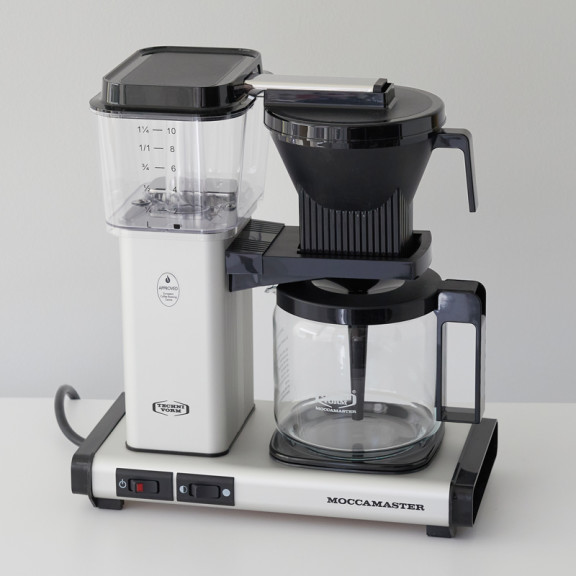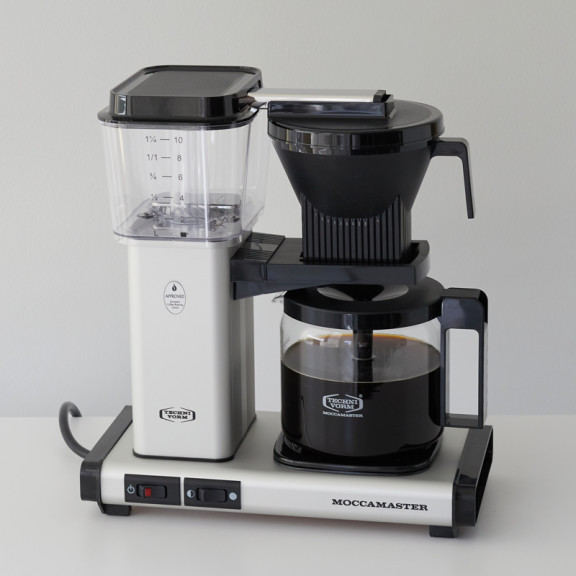 Coming Soon
We will be in touch as soon as this item is available.
Thanks! We'll notify you when this item is back in stock.
About This Item
We love making cups of pour over coffee one at a time, but we know that's not always practical. When we need to make coffee for a crowd, we turn to high-quality automatic batch brewers, like this one. Handmade using recyclable materials, this brewer from Netherlands-based Technivorm brews 40 ounces of coffee in six minutes. A nine-hole spray arm soaks your grinds evenly to create perfect extraction while the copper heating element keeps your water at 200°F.

What really sets this coffee maker apart is its programmable hot plate—you can set the temperature to 175°F to 185°F so your coffee stays warm without burning. (After 100 minutes, the hot plate will switch off for safety.)
Details
Matte silver
Not dishwasher-safe. Avoid abrasive sponges and detergents when cleaning the pitcher.
6.00 lbs
14" x 12.75" W x 6.5"
120 volts, 1475 watts
Brews 1.25 liters of coffee, or ten 4-ounce cups
Automatic shutoff at 100 minutes
Metal and Plastic (BPA/BPS/BPF- and phthalate-free)
European Coffee Brewing Centre- and Specialty Coffee
Association-approved to meet and exceed Gold Cup Standards
The Moccamaster KBG comes with 3 to 5 filters; purchase additional Moccamaster filters
here
Notes