Winter Blooms Dripper with Blue Bottle Coffee Filters
Limited-Edition Dripper Plus Complimentary Pack of Filters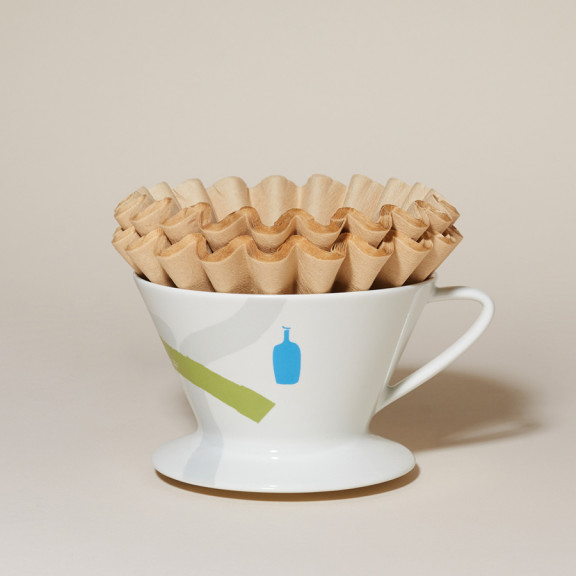 Ships in 1 to 2 business days
About This Item
For a limited time, we are offering a pack of custom Blue Bottle Coffee Filters along with Winter Blooms Dripper.

This limited-edition dripper is the same design as the original—the one we spent a year refining with a team of engineers. For the season, we adorned it with an abstract pattern inspired by winter's quiet beauty and the exquisite arrangements of Sayaka Wada, longtime floral artist for Blue Bottle's Northern California cafes. We love how the splash of color brings joy to our mornings any time of year.

Our proprietary filters are made just for the Blue Bottle Coffee Dripper. They require no prewetting before use and impart no papery taste to the final cup.
Details
Dripper made in Japan by Kubota Minoru Ceramics Ltd.
Porcelain
White with green, red, and grey accents
Not recommended for the microwave or dishwasher
Avoid abrasive sponges to prevent scratching the glaze

Filters made from bamboo-based paper Each pack includes 30 filters
Notes